Reception - will be at the Delta Ocean Pointe Hotel & Spa.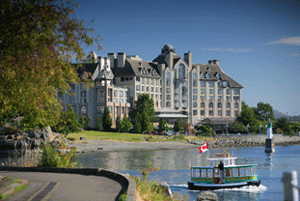 Tuesday June 9, 2015
Banquet Dinner - will held at .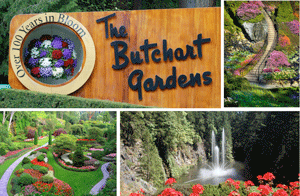 Thursday June 11, 2015
Delegates will be taken by coach from the Delta Ocean Pointe Hotel to The Butchart Gardens, we will be making a stop along the way. You will have a chance to taste and purchase if you desire, at Church & State winery. Admission to the gardens is included in your banquet fee.
You will have enough time to enjoy the floral displays in the gardens before dinner. When dinner has been completed delegates will be returned to the hotel via coach.
The Butchart Gardens is a group of floral display gardens in Brentwood Bay, located near Victoria.
The gardens were first started over 100 years ago when Jennie Butchart began building what is now one of the world's premier floral show gardens.
They receive close to a million visitors each year. In 2004 the gardens were designated a National Historic Site of Canada due to their international renown.